Features
Newest version! (2023.11)
Simple to operate
USB chargeable
Swappable batteries
Pocket sized
Digital temperature control
Easy to clean
Who is the Flowermate V5 Nano for?
Ideal for beginners and those who simply want a no-hassle vaporizer that's both efficient and good value for money, the Flowermate V5 Nano is not to be missed. Sleek in design and superbly discreet due to its pocket-sized nature and simplistic design, this vape is perfect to be taken on-the-go for a quick hit when out and about. Its easy-to-use controls and full temperature control allow you to fully tailor your vaping experience, without being forced to navigate complex button panels.
Quality Vapour
With its top quality ceramic chamber, glass mouthpiece and isolated air path, the vapour produced by the Flowermate V5 Nano is incredibly impressive. Pure in flavour and bypassing all electronics within the device, your vapour will never be tainted by metallic tastes or harmful toxins. And as the mouthpiece is made of glass, its non-porous surface provides premium hygiene and a superbly luxurious feel.
Removable Battery
Whilst the battery life of the Flowermate V5 Nano isn't the best by (up to 50 minutes of continuous vaping production) it does have a swappable battery which means that if you are prepared you never have to cut a vaping session short! Instead of waiting for the battery to charge, you can instantly swap to a charged battery to keep your session going.
Fast Heating Time
Able to heat-up and reach maximum temperature in just 30 – 50 seconds, the Flowermate V5 Nano makes quick hits easy. Allowing you to begin vaping after waiting just a mere few moments for the device to heat up, you'll never be left feeling frustrated and bored waiting for your vaporizer to begin reaching your desired temperature level.
Easy to Clean
Due to the simplistic structure of the Flowermate V5 Nano, achieving a full clean requires little time or maintenance. Only the oven, LED screen and glass mouthpiece require a simple brush after use, or a quick swipe with pure alcohol for a deeper clean. Better still, the wide shape of the mouthpiece means getting inside with a cotton bud won't be a challenge.
Full Temperature Control
Allowing you to select any temperature between 40°C and 230°C as opposed to only having a few pre-set temperatures to choose from, the Flowermate V5 Nano provides complete control over your session's temperature. Its simple operation allows you to easily switch-up the temperature at the mere touch of a button, whilst its LED display provides accurate temperature readings at all times.
Warranty
All Flowermate V5 Nano vaporizers sold by MagicVaporizers, an authorised distributor of Flowermate (by Smiss), are completely authentic and backed by a 2-year warranty on the device and a 1-year warranty on the battery.
User Manual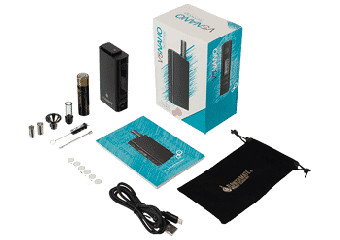 In the Box
Flowermate V5 Nano vaporizer
Borosilicate glass mouthpiece
2500 mAh battery
Loading funnel
USB rapid charger cable
Concentrate capsule
Herb capsule
Maintenance kit
Stainless steel screens (5)
Instruction manual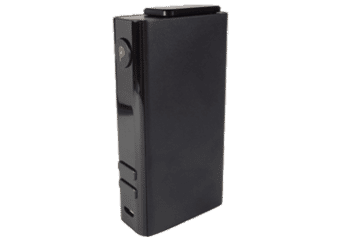 Specifications
More Information

| | |
| --- | --- |
| Size: | 2.5 × 5.0 × 9.5 cm |
| Weight: | 142 g |
| Heating: | Hybrid (Convection+Conduction) |
| Heat-up time: | 30 seconds |
| Power source: | Battery (2500 mAh) |
| Temperature: | 40°C to 230°C |
| Manufacturer: | Flowermate |
| Warranty: | 2 years |
| Country of manufacture: | China |
Flowermate Aura

Pen-shaped and discreet
2 hours of battery life
Very easy to use

Flowermate Stylo

Large oven size (0.5 g)
3000 mAh battery
Full temperature range (150°C to 230°C)
Write your own review about Flowermate V5 Nano